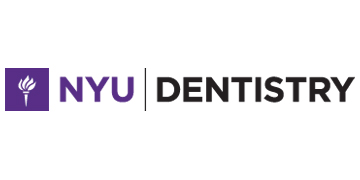 Informed Consent for CariedAway NYC
Dear Parent or Guardian,
Your child is attending 1 of 60 New York City schools to be starting a new, free, dental cavity prevention program with the NYU College of Dentistry. The program will provide twice each year dental care in school, at a community-based location, or at the New York University College of Dentistry to prevent cavities and toothaches. All care will be supervised by licensed healthcare professionals and may be provided by advanced level dental hygiene students.
This program is part of a NYU College of Dentistry research study, with funds from the Patient Centered Outcomes Research Institute, to determine the relationship between dental health and student achievement.
As part of the program your child's dental health records, school attendance records, and New York State standardized test scores will be provided to NYU College of Dentistry and used to assess program effectiveness for as long as your child is receiving dental preventive care through this program. We plan to provide the program for up to 5 years. Your child will not be identified by name in any analysis of the research that may be published.
Participation is free and voluntary. No health insurance is required. However, if your child has Medicaid or other dental insurance, the insurance company may be billed for treatment. Your child's Medicaid billing ID number may be used to link the oral health data collected in the school-based cavity prevention programs in NYC to Medicaid claims data.
If you consent to participation, your child will receive the cavity preventative care described below which may be identical to what would be provided in a dental office and is consistent with recommendations for cavity prevention from the U.S. Centers for Disease Control and Prevention.
The program provides:
Instruction on toothbrushing
An oral exam to check the teeth, gums, and mouth
Cavity prevention and control by either: Sealants, temporary fillings, and fluoride varnish on all teeth, or Silver diamine fluoride on the back teeth + fluoride varnish on all teeth
A toothbrush and toothpaste
A report to the school nurse, and to you, on your child's care
Referral to a dentist for further care (if needed), and assist you in finding a local dentist (if needed)
The program will follow your child over time (up to five years) to check that his/her oral health is improving
If you need a dentist you can find one nearby here: https://dental.nyu.edu/faculty/epidemiology-health-promotion/pcori-grant.html
There are no known health risks to cavity prevention. Please note that if your child participates in the program, the application of silver diamine fluoride may discolor any cavities resulting in a brown or black color. This change in color means that the cavity has stopped growing. If accidental skin contact occurs it can cause a temporary light brown staining to the lips, cheeks, or permanent staining to clothing. For stain removal to the skin apply soap and water immediately. Do not use excessive methods in an attempt to remove difficult stains from the skin, as the stains will eventually fade. Use the same procedure for cleaning clothes.
If you consent to your child's participation in the program, please complete, sign, and return the below form. You can participate or withdraw at any time. If guardianship of your child changes during this time, a new informed consent will need to be signed.
If you have any questions about this program you may contact: Dr. Richard Niederman, Department of Epidemiology & Health Promotion, New York University College of Dentistry, 380 2nd Avenue, Suite 301, 3rd Floor, New York, NY. Email: rniederman@nyu.edu. Phone: 212-998-9719. You may also contact the New York University School of Medicine Institutional Review Board (IRB), 1 Park Avenue, 6th Floor, New York, NY 10016. Email:irb-info@nyulangone.org. Phone: 212-998-4808.
COVID 19 INFORMATION
You are being invited to participate in a research study. There is a detailed Informed Consent Form that provides information about the above-named study.
This Research Participant Information Sheet provides COVID-19 related information that supplements the Informed Consent form for this study. However, due to changes in NYU Langone polices related to the COVID-19 pandemic and other risks or safety considerations that we become aware of during the course of your participation in this research, we may from time to time provide updates related to your participation in research at NYU.
Your participation is voluntary which means you can choose whether or not you want to take part in this study.
OR
If you have been participating in the above-named research study, in which some or all of the research activities at NYU were "paused," to assess and to address any potential COVID-19-related risks. We have put into place safeguards to protect against the risk of COVID-19 transmission. We are restarting certain in-person research activities, as we deem appropriate. We would like to update you with new information. Throughout your participation in this study, we may from time to time provide additional updates on policies related to COVID-19 and other potential risks or safety considerations that we become aware of during the course of your participation in this research.
Your participation is voluntary which means you can choose whether or not you want to take part in this study.
Study visits need to be conducted in person. This means that participation in these study activities may increase your risk of exposure to the COVID-19 virus. The risks of COVID-19 exposure are not presently fully known or understood by anyone. But any in-person visits may increase your risk of COVID-19 exposure and infection. While many individuals who are infected with COVID-19 are asymptomatic or have few symptoms, a smaller percentage can become very ill, resulting in hospitalization and/or death.
NYU, like nearly all public venues, has implemented a number of safety policies to protect you and to reduce exposure risk. These policies include, among other requirements, screening all persons involved in research visits (staff and study subjects), use of Personal Protective Equipment (PPE), following Social Distancing guidelines when possible, and cleaning and sanitizing rooms and equipment. These protective measures are similar to those most doctors' offices have implemented in response to COVID-19.
If you do decide to continue with this research, you always have the right to withdraw from the study at any time. But please discuss this option with the study team before doing so.
If you have any further study related questions, or questions or concerns about NYU's COVID-19 response and the precautions we are taking to prevent transmission, please contact the Dr. in charge of the study: Dr. Richard Niederman at 212-998-9719. If you have any questions about your rights as a participant in research, you may contact the NYU Langone Institutional Review Board office at 212-263-4110.
PLEASE COMPLETE THE FORM BELOW TO ENROLL YOUR CHILD IN THE PROGRAM
Approved For Period: 5/10/2022 - 3/7/2023
You have selected an option that triggers this survey to end right now.
To save your responses and end the survey, click the 'End Survey' button below. If you have selected the wrong option by accident and/or wish to return to the survey, click the 'Return and Edit Response' button.